Greetings
The basic philosophy of Aureo is to protect people's health and the natural environment that supports good health. In order to achieve this, at every opportunity we promote the co-existence of people and nature, and a return to nature.
Fundamental Principle
Towards world peace, and true sense of sharing
Company Policy
We aim to maintain and improve the health of people and protect the environment through our excellent products, correct information, and great service.
Top Message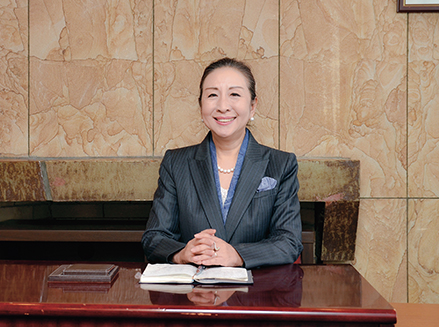 CEO Yukiko Moriya
The flagship product of Aureo Co., Ltd. is β-glucan obtained by Aureobasidium (black yeast) fermentation. We aim to contribute to society through health and beauty by leveraging the remarkable characteristics of this product.
It has been over 20 years since our company was founded, but we still continue to find fresh new ways that Aureobasidium (black yeast) β-glucan can be used, including developments in immune research.
Also, Aureobasidium (black yeast) β-glucan has been covered by NHK news in past when research on its effects on influenza came to light. It is gaining more recognition in Japan, and around the world.
Our mission is to realize a healthier and richer society through our business, which is based upon the endless possibilities of Aureobasidium (black yeast) β-glucan.
Origin of company name
The Latin name for black yeast is Aureobasidium pullulans.
We named our company 'Aureo Co., Ltd' because we wanted as many people as possible to know about black yeast beta-glucan, which is obtained by culturing the Aureobasidium pullulans microorganism.
Company Profile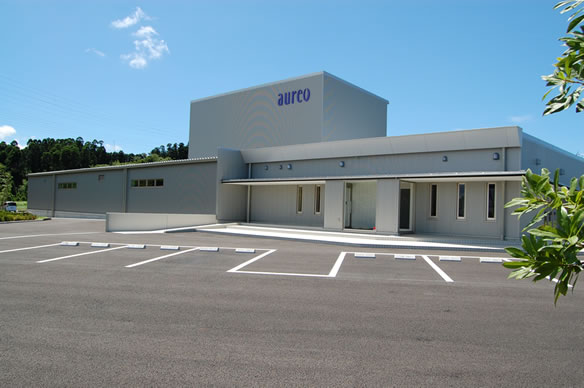 Founded

June 1997
CEO

Yukiko Moriya
Head Office

Shiba Chitose Building 6F
2-14-5 Shiba, Minato-ku, Tokyo, Japan
Zip code: 105-0014
Tel: +81 3-6634-7847
Fax: +81 3-6634-7838
Factory
*Including subcontract factories

54-1 Kazusakoito, Kimitsu-shi, Chiba, Japan
280-1 Kuroya, Chichibu-shi, Saitama, Japan
3926 Ikonobecho, Tsuzuki-ku, Yokohama-shi, Kanagawa, Japan
In addition to the above, we also have cooperative factories in Niigata, Kyushu, and other regions.
Number of employees

39
Major clients

MP AGRO CO.,LTD. / Morikubo Inc., / Nagata Pharmacy Inc., / Asco Inc., Atol Co., Ltd.
Website-1

Beta-Glucan online shop『Glucan.jp』
Website-2

Supplement for your pets『Love for Pet』