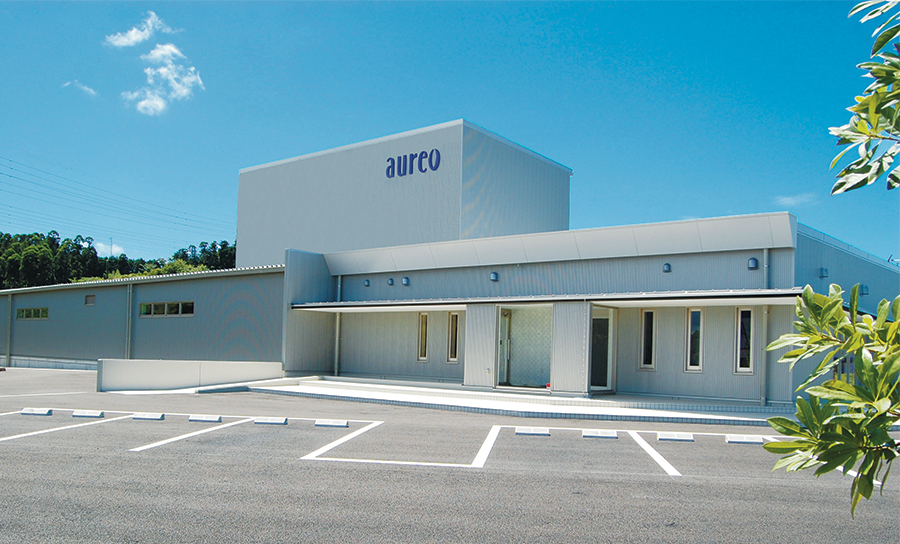 We want our customers to be able to enjoy high-quality, highly concentrated β-glucan with peace of mind, so we manufacture our products under strict hygiene and quality control at our own factory in Japan. It is important that they are safe for anyone, anytime, and in any quantity. That is why Aureo continues to be strictly focused on "quality" and "safety.
Aureo supplements are manufactured in a safe domestic factory
Aureo's supplements are manufactured at the Kazusa Plant under an integrated management system that takes full responsibility from the cultivation of Aureobasidium (black yeast) β-glucan to production and shipment. (We also have cooperative factories in Saitama, Kanagawa, Niigata, Kyushu and other )
The Kazusa Plant is located in the lush natural environment of Chiba Prefecture, in a science park where international standard research and development functions are concentrated, and is surrounded by facilities such as Sato Pharmaceuticals, Kazusa DNA Research Institute, and Okura Academia Park Hotel.
Thoroughly clean environment with certification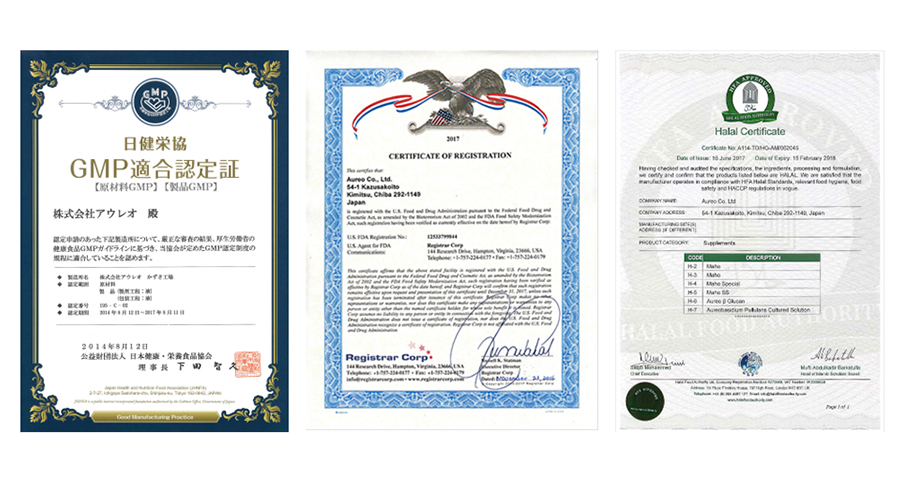 In addition to security and air conditioning, the Aureo-Kazusa Plant has a separate process for manufacturing in a cleaner environment: "cultivation and production in the first plant" and "quality control and packaging in the second plant. In order to ensure a clean environment, we set standards far higher than those required by the Food Sanitation Law. .
Our strict management and quality control from raw materials to final shipment have been recognized and we have been certified as compliant with dietary supplement GMP* (August 2011), introduced HACCP (food sanitation management system), and obtained other certifications such as the United States (factory registration under the Bioterrorism Act) and Muslim countries (Halal certification by the British Halal Association). Good Manufacturing Practice
Good Manufacturing Practice: A set of management compliance requirements for safe and reliable health food products.
Repeated inspections of all products for quality and safety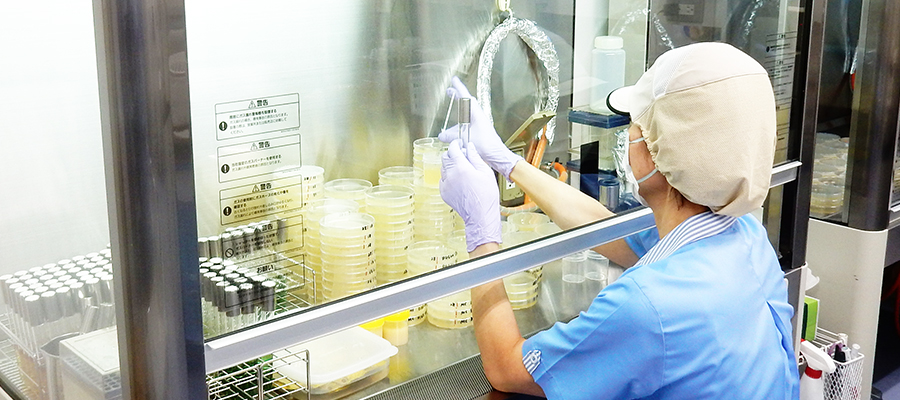 Health foods are to be taken daily to support good health.
As a food product, it is important that it is safe for "anyone, anytime, in any way (standard amounts are available). That is why we continue to strictly focus on " quality" and "safety" and conduct quality control under strict checks such as microbiological testing, texture testing, pH (pH) testing, and whether the β-glucan content is appropriate.